Ford F-250 Deals In Canton, TX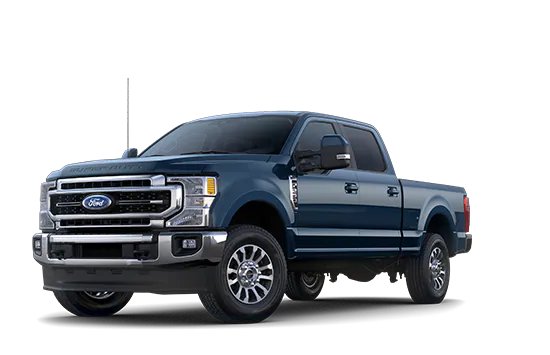 Shop The F-250 Near Me
Whether you're looking for your first heavy-duty truck or a powerful workhorse to replace your current pickup, come shop the selection of Ford F-250 models at Canton Ford. The Ford F-250 is a beast of a machine capable of tackling even your biggest hauls with torque and horsepower to spare. The powerful truck has a whole lot to offer under the hood and in the cabin as well.
Ford F-250 models are packed with infotainment features, trailering technology, and a wealth of safety and driver assistance features that will make navigating streets and highways a breeze. They also pack all the towing capacities and hauling abilities that will impress on the road or on the jobsite.
When you're ready to find your next heavy-duty pickup, Canton Ford invites you to come take the F-250 for a spin. Our team will help you find the right model for your needs and preferences. Read on to learn more about all the F-250 has to offer.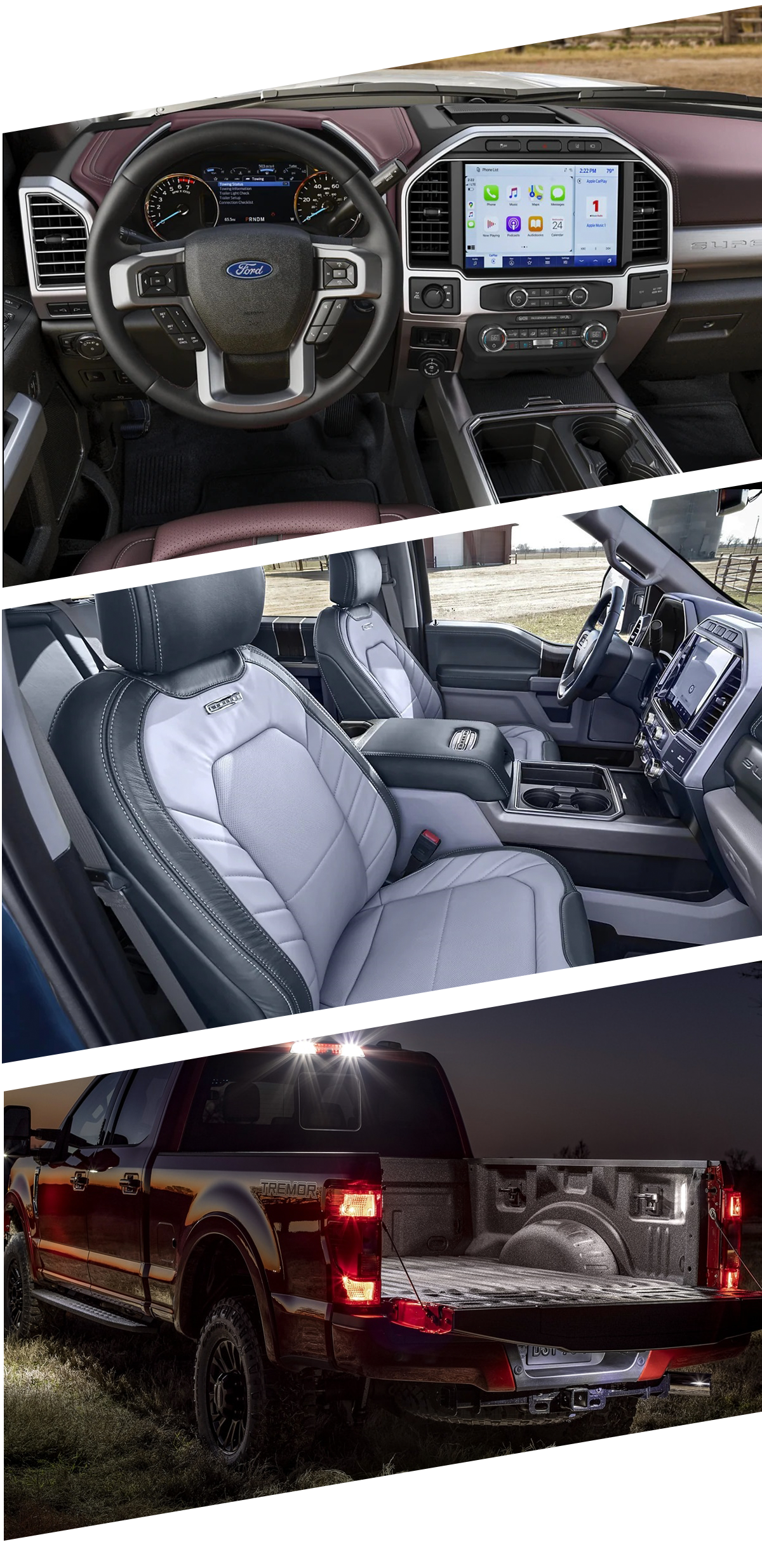 What's New in the 2022 Ford F-250?
The Ford F-250 has a whole lot to offer for 2022. To meet the most demanding jobs, the Ford Super Duty has several capable engine options including a gas V8 and a mighty diesel. When fully equipped for trailering, the F-250 can tow up to 15,000 pounds.
The 2022 Ford F-250 also has a new appearance package as well as new interior and exterior colors. The appearance package is available on the Lariat trim and is called the Lariat Sport appearance package. It features a color-matched grille, exterior mirrors, bumpers, and black running boards. The new exterior color, Atlas Blue, makes a great addition to the paint selection. The new interior colors are Baja, Navy Pier, and Light Slate. All these colors complement a cavernously spacious cab with cushioned seating from front to back.
For the tech savvy buyer the new infotainment system will be a big plus. It offers buyers a 12-inch touchscreen with Ford's SYNC 4 software, plus Apple CarPlay® and Android Auto.
History of the Ford F-250
The Ford F-250 is a part of the Ford Super Duty series of trucks that has been manufactured since 1999. These vehicles are slotted above the celebrated F-150 in terms of sheer power, and are geared toward drivers that need more muscle than consumer-oriented trucks have to offer. Now in their fourth generation, the Ford Super Duty trucks offer buyers a selection of engines that are more than capable of taking on the toughest jobs.
Find Your F-250 at Canton Ford
If you're in the market for a powerful pick-up, come to Canton Ford in Canton, Texas to find the right Ford F-250 for you. Our team will help you assess your needs and match you with the vehicle that has the right amount of torque and horsepower to handle your day-to-day workload. When it's time to take your Ford F-250 out for some fun after work is over, we'll make sure that your new vehicle has the right trailering features to tow your boat or trailer. Come see us today or browse our online inventory to find the right F-250 for you.