Custom Off-Road Ford Bronco For Sale In Canton, TX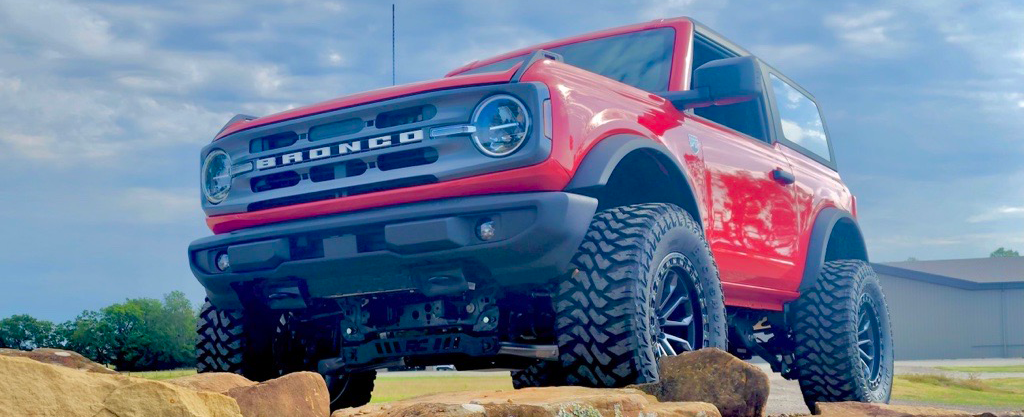 If you've been fantasizing about owning the custom offroad Ford Bronco of your dreams, we'd love to set you up with exactly what you're looking for here at Canton Ford in Canton, TX. The eye-catching Ford Bronco is built for off-road, but still excellent for daily on-road driving. And its endless customization options allow it to be configured to suit any driver's tastes.
It's this sheer versatility, plus a touch of nostalgia, that makes the Ford Bronco a long-standing favorite. It handles shockingly well on the road, with its smooth handling and quick, precise steering. For such a large vehicle, it has strong stopping power and very little lean or sway on turns.
Take to the trails, and you'll really be awed when you experience the Bronco in its element. All models are all-wheel drive with a sophisticated independent front- and solid-axle rear suspension to easily traverse any terrain. They're powered by either a turbo-four or a twin-turbo V6 engine. Both come standard with a 10-speed automatic transmission, which is specifically geared for off-road. A fun-to-drive 7-speed manual transmission is optional in the four-cylinder version. Features like multiple skid plates, on-demand sway bar disconnect, and locking differentials further aid the Bronco's off-roading ability, as does its impressive ground clearance.
You can bring the outdoors in by removing the doors and convertible top. Once inside you'll find an equally rugged interior, with plenty of grab handles and a generous center console. The Bronco is built to weather the elements, so many controls are sealed against water. Some trim levels can even be sprayed down inside to hose off any mud and debris. The Bronco's 8- or 12-inch touchscreens run Ford's SYNC 4® infotainment software, which is user friendly with simple menus and large icons.
The two- and four-door Ford Bronco body styles can seat four or five people respectively. There's plenty of head- and legroom and a wide-open view out the front and sides. The Bronco also has one of the largest cargo capacities in its class, with plenty of room for luggage, camping gear, or supplies.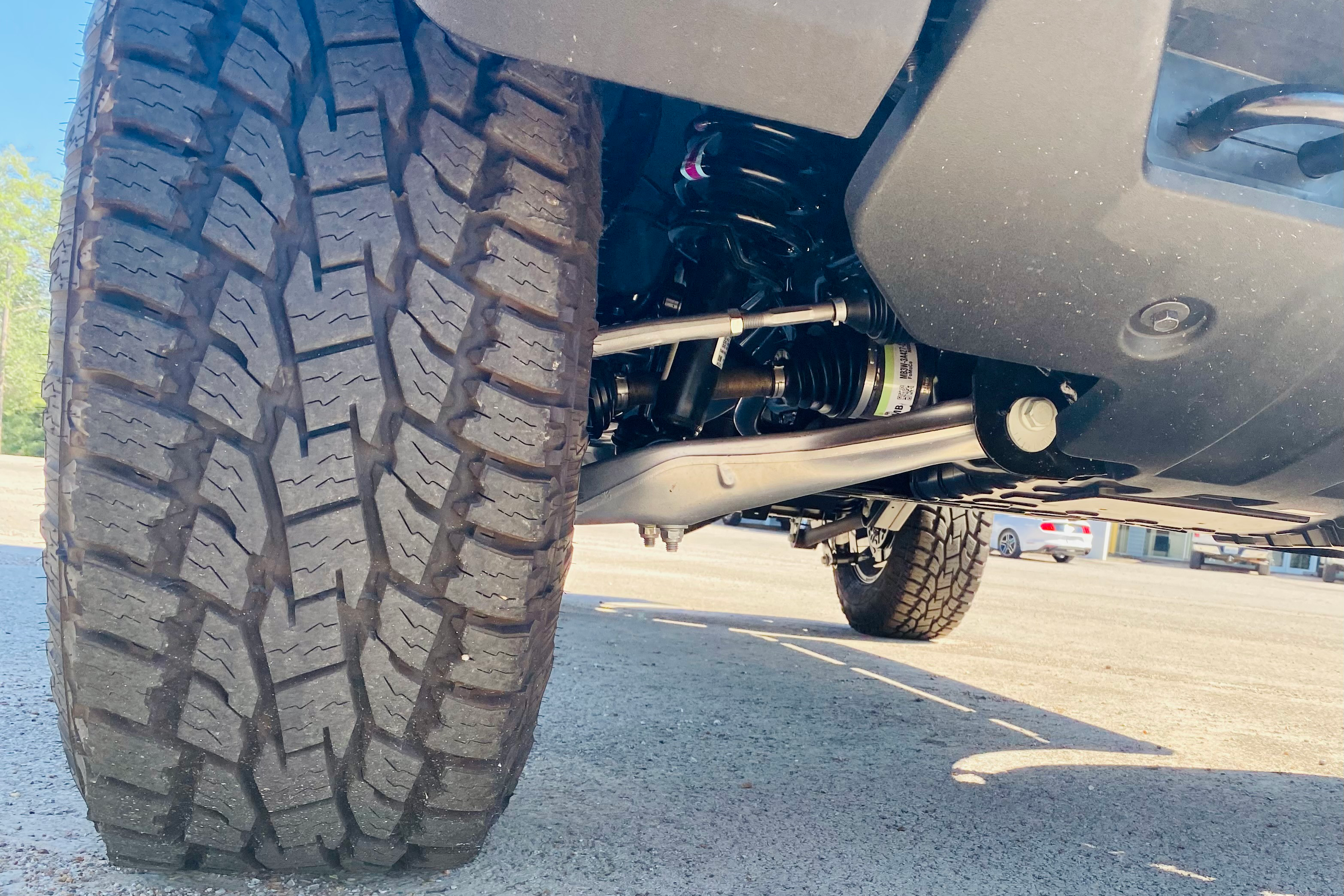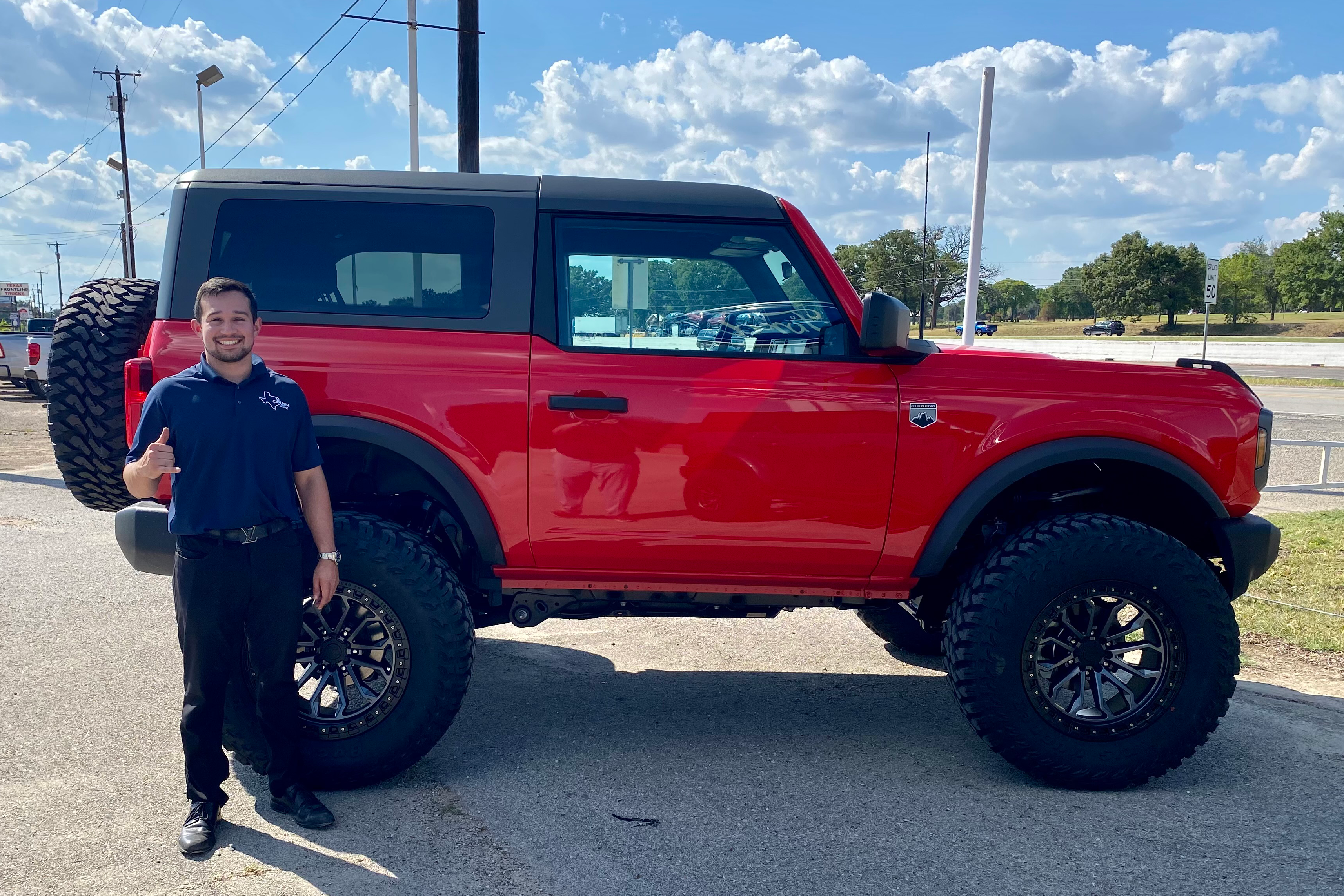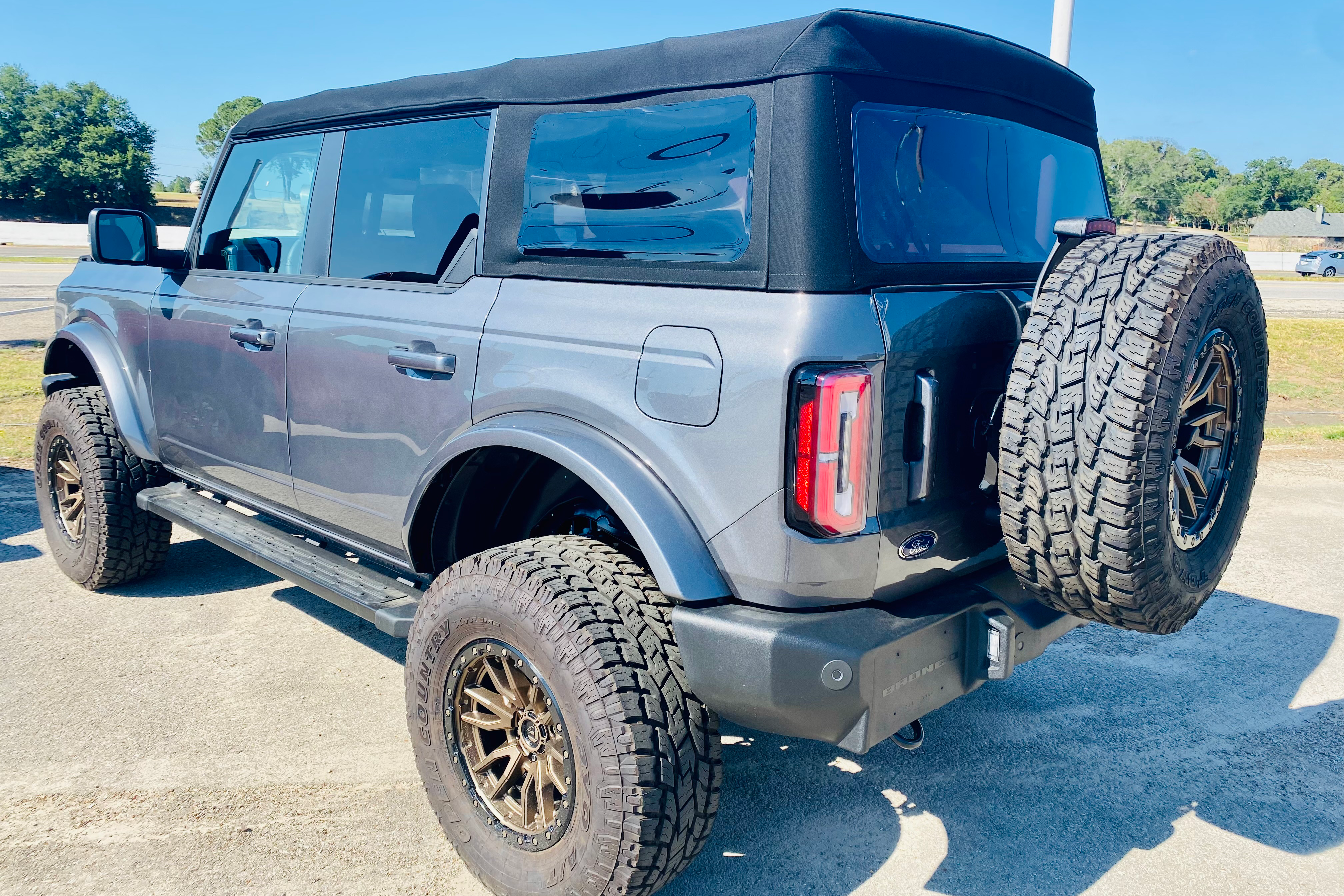 What's New in the 2022 Ford Bronco?
The Bronco was launched as an all-new model for 2021, which began its sixth generation. However, 2022 has already seen significant additions, starting with the Everglades model and its off-road-focused Sasquatch package. Available only on the four-door body style and the 300-horsepower turbo-four powertrain, it adds a Warn winch that can haul up to 10,000 pounds, 17-inch rims on 35-inch tires, and a snorkel air intake. The elite HOSS 3.0 package for the Wildtrak model, available for special order, adds some chassis upgrades. And the new Raptor version offers a 400+-horsepower twin-turbo V6 with a brawnier suspension and optional 37-inch tires.
Customize Your Ford Bronco at Canton Ford
The Ford Bronco offers limitless options for customization. Whether your challenge is off-road speed, extreme conditions, or street-worthy style, we can find you the Bronco of your dreams. If we can't locate exactly what you're looking for, we'll help you build it. You can choose your options from the roof down to get the right specs for tackling the trails you frequent.
Call us today if you have any questions, or stop by and see us in Canton, TX to start the search for your 2022 custom offroad Ford Bronco. We look forward to serving you!